Dog Grooming Services in Bridgewater, NJ
If you are searching for a pet groomer in Bridgewater, NJ, then look no further than Woof Gang Bakery & Grooming. Our experienced dog groomers deliver exceptional service with a delicate touch to get your pet looking their finest. Our staff groom all breeds of dogs. Whether your beloved pet needs a simple wash and brush appointment, or it is time for a bit of added pampering, our devoted team is here to help with all your needs for pet grooming. We offer a tidy, safe, and hospitable place to freshen up your dog. At the time of scheduling, kindly mention your dog's age, disposition, and weight category in order to better help us match you with the perfect groomer and services. Set up your appointment today.
Additional grooming services include: Paw Treatment, Dremel, Blueberry Pie Facial, Clean-Up, De-Matting, De-Shedding Treatment

Book an appointment with us online day or night. Choose the day and time that works for you, and we'll confirm your appointment through e-mail after your request has been received. Booking online does not confirm your appointment.

Please read before booking your online appointment!
Requesting an appointment does not automatically guarantee space is available. We will confirm your appointment through email once we receive it.
New clients will receive a call from our front desk to go over all grooming options as well as your dog's medical history. New clients must bring a copy of their dog's Rabies Vaccination Record to their first appointment (tags are not valid). An email/pdf of the Rabies Vaccination Record can also be presented during check-in.
If a specific date/time needed is not showing as available, please feel free to contact us at 908-595-9663 to check for a recent cancellation.
If you would like a specific groomer, please make a note in the comments. We will make every effort to accommodate that request, but cannot guarantee a specific groomer's availability.
Please provide 24-hour notice of any appointment cancellations.
If booking TWO OR MORE DOGS, please place them on the same request or call us directly.
If you are in need of a price quote prior to grooming, please call us so we can gather more information regarding your dog and provide an estimate.
Please note: Pick-up is required within one hour of grooming completion or a $20 Kenneling Fee will be charged.
---
Panel only seen by widget owner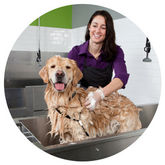 Full-Service Grooming
Your pet is going to be given a bath, clipped, combed, and beautiful head to toe. Learn more about specific services included below.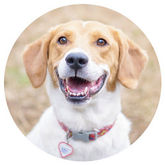 Bath & Brush
Our bath service includes shampoo matched for your pets' coat type, leave in conditioner, brush out, nail trimming and filing, and ear cleansing.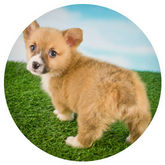 Anal Gland Expression
Anal gland expression can help hinder symptoms connected with anal gland irritation. Glands can become infected if liquids are not drained naturally.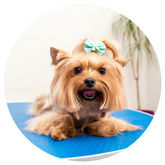 Face Trim
Several pooches need a haircut from around their face. Our groomer will be able to help you identify the perfect style for your dog.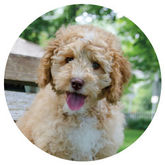 Haircut
We provide breed-specific haircuts. Cuts feature shampoo, dry, and hair trimmed on their head, paws, and bum.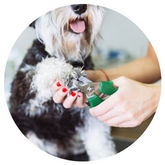 Nail Trim
We cut nails to a prudent length, just short of the toenail quick. Nail trimming prevents painful nail cracking or nails breaking.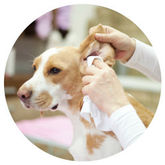 Ear Cleaning
A dog's ears are delicate and vulnerable to infection, excessive wax buildup, and ear mites. Cleaning your pet's ears reduces build-up to help hinder infections and reduce the smell.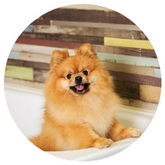 Sanitary Trim
For long hair doggies, sanitary hair cutting may be needed to cut long fur from around the bum.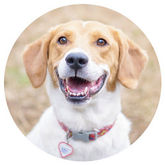 Teeth Brushing
Protect against bad breath, tooth loss, and gum disease with regular teeth cleaning for a healthy smile.
What Bridgewater Customers are Saying
We love all of our customers from local areas near Somerville, North Branch, Flemington, Hillsborough, Somerset, Warren, Bedminster, New Brunswick, Piscataway, Branchburg, and more!
Come visit our pet supply store in Bridgewater, NJ specializing in quality food, treats, and supplies for cats and dogs.